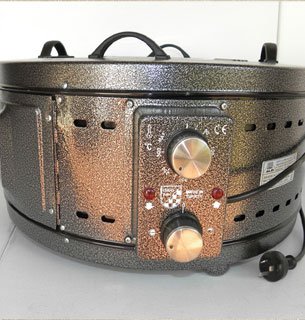 Portable Electrical Oven - KEKA'S 37
The body of the oven includes an electrostatic powder coated commercial grade surface.
The oven has high grade tempered glass fitted in both top and front viewing windows.
The interior surface is enamelled coated for easy cleaning
Excellent air ventilation designed to keep constant air flow throughout the cooking process
The holding rack is more stable which provides a better cooking experience
The KEKA'S OVEN has a long life which includes stainless steel resistance parts and componenets
The KEKA's OVEN has many Safety Features which include high insulated cables and cords
The Best updated Features of the KEKA's OVEN are the control switches which help you regulate temperature while you are cooking, use the top grilling element for the browning, use the lower heating element for the cooking or use them simultaneously for the best cooking experience ever. 
Cost and Delivery - Australia Only